Family safety week – staying safe at mealtimes
3rd April 2019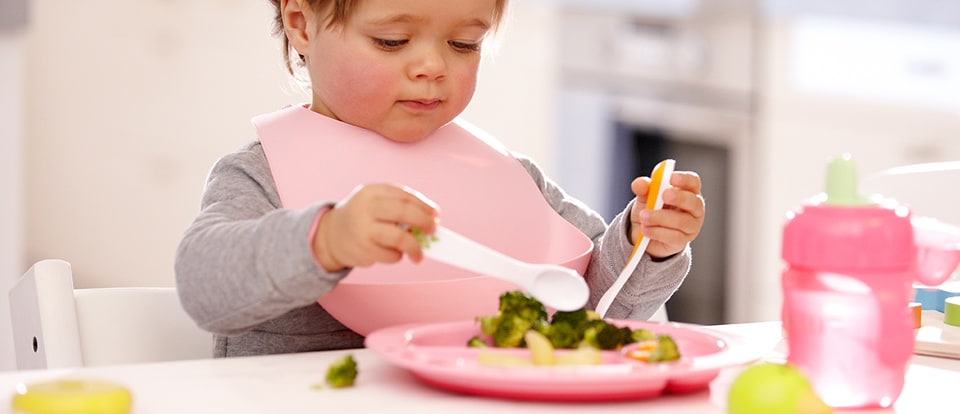 Mealtimes can be great fun (messy fun) with babies and toddlers and it is a really important time to teach children about the importance of food. But there can be devasting consequences if safe habits are not practised at mealtimes and that's why we must follow these simple steps to ensure our children are safe.
Staying safe in the kitchen
keep all medicines/cleaning products up high or in a locked cupboard, this includes eye catching laundry capsules, these can look like sweets to young children.
All knifes and sharp cutlery to be kept out of reach, do not leave them on the kitchen sides where little hands may be able to reach them.
try to keep the children out of the kitchen,

as much as possible,

when you are cooking. Oven doors can get hot, saucepan handles can be grabbed and you may trip over the children, potentially falling on them or even dropping something hot on them.
use the back rings on hobs so the children can not pull them down and turn the handles away.
clean surfaces and equipment properly to prevent cross contamination when cooking and preparing food
staying safe when eating 
always supervise young babies and children when they are eating to prevent choking. Even if they are feeding themselves and able to chew competently, never leave a young child to eat alone as choking happens silently and can occur very quickly.
never leave hot drinks close to babies
insist that children sit down at all times to eat and drink, running with food can cause choking
always cut grapes, large blueberries, tomatoes and sausages into quarters, not circles as that's the perfect size for choking.
always strap babies and younger toddlers into high chairs, so they cannot climb out or get caught up in the straps.